LATEST NEWS...
Think drowning just "happens"?
June 28th, 2018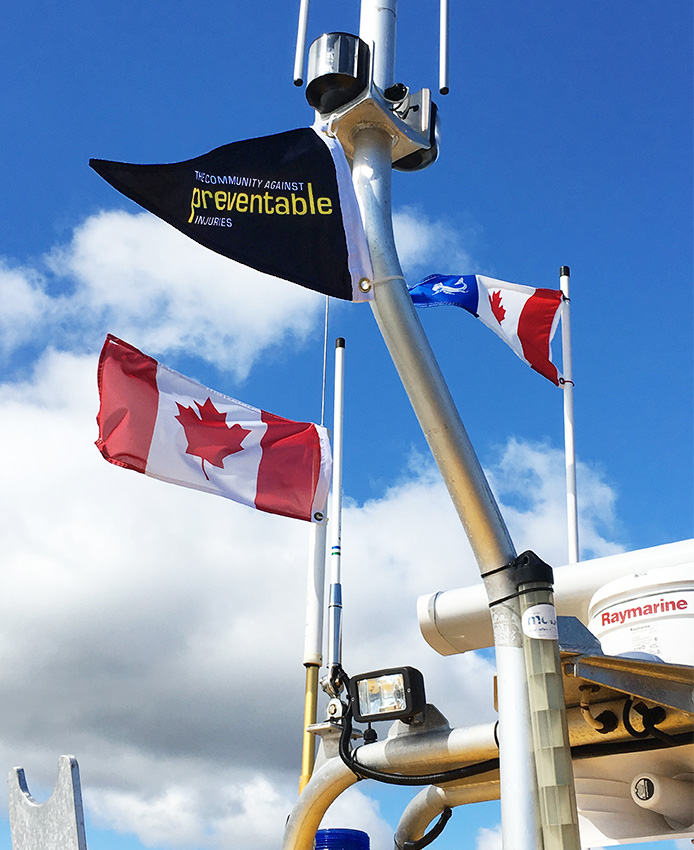 Every summer, numerous boaters enjoy BC's beautiful lakes, rivers, and oceans. Unfortunately, 32% of water-related fatalities in BC occur while boating, and almost 50% of these incidents involve a powerboat.1 This doesn't mean that boaters should stop doing what they love – rather, we encourage boaters to be mindful of the risks and take the necessary steps to stay safe on the water.
Preventable is partnering on a safe boating campaign with Transport Canada, the BC Injury Research and Prevention Unit and the Royal Canadian Marine Search and Rescue (RCMSAR). The goal is to significantly reduce the number of serious preventable injuries – including drowning – by challenging the notion that injuries just "happen" but they "won't happen to me".
"No one expects to fall overboard when enjoying a day out on the water," says Pat Quealey, CEO of RCMSAR. "Too often we rescue people who have fallen into the water without wearing a lifejacket. Having the right equipment and wearing a lifejacket can save lives."
http://www.preventable.ca/think-drowning-just-happens/?utm_source=Facebook&utm_medium=Social&utm_content=RCMSAR&utm_campaign=2018WaterSafety
Posted on June 28th, 2018