LATEST NEWS...
Child Passenger Safety Week, Sept. 23-29, 2018: Top 5 for a Safe Ride!
September 25th, 2018
Child's harness should be snug - Tighten until you cannot pinch any slack at the shoulder. Place the chest clip at armpit level. Make sure the harness straps are in the correct slot for their direction (at or below the shoulders when rear facing; at or above the shoulders when forward facing).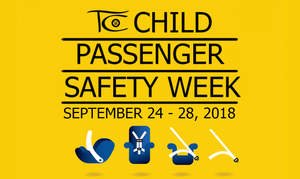 Posted on September 25th, 2018